THE LEADER IN EXHIBITION LOGISTICS
CORE STRENGTHS 
Experts in exhibition logistics
Integrated supply chain of partners and agents
In-depth understanding of warehousing solutions
Extensive Air, Land and Sea freight network
The most cohesive alliance of its kind in South East Asia with the most extensive connections
Rogers Asia is an alliance of Rogers Companies from Indonesia, Malaysia, Thailand, Singapore and Vietnam. This cohesive grouping of Rogers Companies brings together the best practices of each country and enhances the seamless transfer of your logistics, to anywhere in Asia and the world.
The most cohesive alliance of its kind in the South East Asia, Rogers Asia has a combined experience of more than 100 years in exhibition logistics, transportation and shipping solutions. We provide you with the skill, knowledge and ability to handle the shipping and transfer of your logistics of any size or type. At Rogers Asia, our focus and aim is to provide each organizer, exhibitor and agent with the best logistical solutions for your logistical needs.
IELA 2019 BEST ON-SITE AGENT
Rogers Asia Malaysia is pleased to announce we have been awarded by the International Exhibition Logistics Association (IELA) as the 1st Runner-up on Best On-Site Agent 2019 during the annual IELA Standards Survey. This follows our first award as Best Domestic Agent Winner in 2008. One again indicates that we remain and maintain as an elite echelon of exhibition and event logistics providers.
DSA 2020 DEFERMENT ANNOUNCEMENT
Due to current unprecedented global health concerns disrupting transnational travel, it is deep regret to announce the deferment of DSA 2020 and NATSEC Asia 2020 to 28-31 March 2022
INDO DEFENCE 2020 NEW DATES
After closely monitoring the risk and impact of COVID-19, the organiser and host have taken difficult decision to postpone the Indo Defence 2020 to 7-10 April 2021 at the same venue, Jakarta International Expo, Kemayoran, Jakarta, Indonesia.
We still can fight against Covid-19 by implementing the new norms and follow the SOP into our daily life. One of them is properly wearing a face mask and keep your distance at least 1 metre apart from others.
EXHIBITION IS COMING BACK!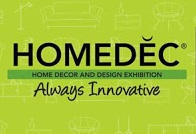 Homedec Penang will be our first official appointed event since the Covid-19, which will be held at SPICE Arena Penang on 2nd – 4th October 2020. It will then followed by Homedec KL which will be held on 29th – 31st October 2020 at KLCC.